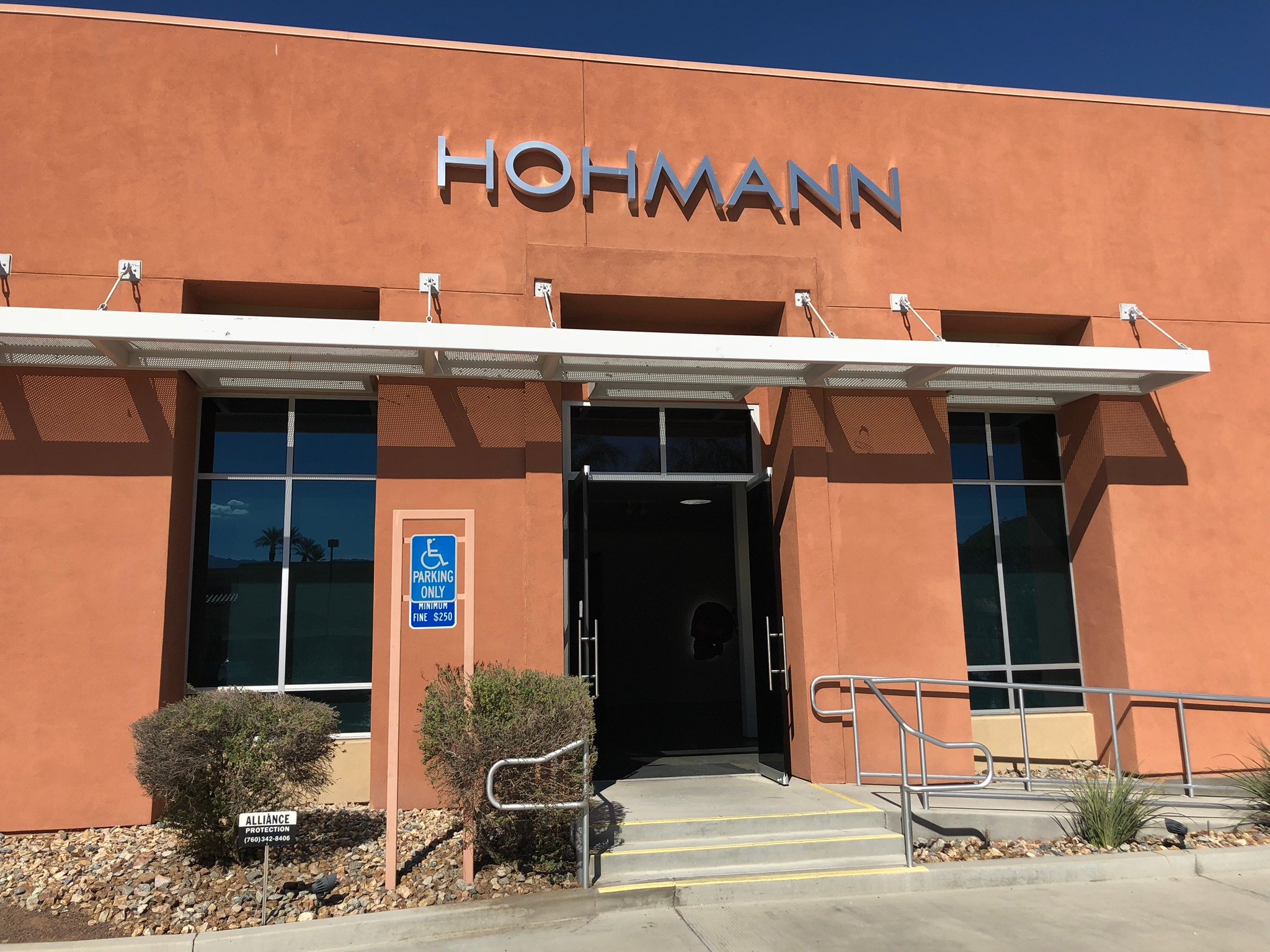 Directions
The gallery is a little hidden in the commercial area between Palm Desert and Indian Wells north of Hwy 111.
If you are coming from Palm Desert, take a left on Village Center Drive. If you are coming from Indian Wells/La Quinta, take a right on Village Court. The steakhouse Ruth Chris is on the same street.
Several people have told us that navigation systems don't seem to like the dash in the number, so please enter the address as "44651 Village Court", not "44-651".
If you get lost, please call (760) 346-4243.
There is ample parking in front and around the building and we provide valet parking for most events.