BUYING ART
Buying art can be daunting. Whether you are looking to acquire emerging, mid-career, or blue-chip artists, whether you are looking for one painting for your home, a special piece to complete your collection, or a large real estate project with dozens of spaces for art, you want to have a partner by your side that you can rely on.
We strive to offer you a most upscale and exclusive art-buying experience with no sales pitches, no pressure, only guidance, and information if and when you want it. We also offer a team of trained art handlers to handle any size project and all logistics of your acquisition.
We ship worldwide, we ship/deliver on approval, we help locally with installations and maintenance, and we have one of the best return/refund policies in the business.
We make sure, every work of art is authentic and of quality - at any price level. We even give you access to our entire inventory with prices, so you never have to ask for prices again. In short, we make sure that you are taken care of, from the first to the last step.
A good place to start is to sign up for our newsletter, so you know what's happening in the gallery. If you are in the area, we would love to give you a tour of the gallery. Appointments are not necessary to visit the gallery, but we highly recommend it for your first visit, so we can set some time aside to show you around.
We are not a traditional retail gallery. Our museum-style gallery has more than 8,000 sq ft of exhibition space plus an onsite warehouse with more than 1,000 works of art and you will have a much better first experience if we guide you through it. Once you know your way around, you are welcome to stop by anytime to see what's new.

Blue-Chip
In collaboration with David Austin of Austin Art Projects, we can now offer you an even greater range of blue-chip artists and access to inventory of artists exclusively represented by AAP. David Austin is also an expert in studio glass and we have a permanent display of studio glass of the highest quality including some of the greatest names in glass art.
Mid-Career
Most of the artists we represent have established careers and a proven track record of sales and exhibitions. Before we represent new artists, they undergo a vigorous vetting process to make sure that we only offer you great quality. Out of many hundreds of submissions we only take one or two new artists every year.
Emerging
Great art without the price tag. While we cannot predict or guarantee how young emerging artists' careers will develop, we pick them by the same high standards we select all of our artists: Quality, originality, and consistency. If you are a beginning collector, this is a great place to start.
AUSTIN-HOHMANN
In collaboration with David Austin, we present our new "Secondary Market" Division AUSTIN-HOHMANN, an endeavor to become a destination for the finest museum-quality works of art.
If you are a serious collector, we encourage you to contact us or pay us a visit. We offer many of the most sought-after names in the art market, such as Helen Frankenthaler, Ed Ruscha, Fernando Botero, Tom Wesselmann, and many more.
If you are interested in acquiring artwork of this caliber, please start by contacting us or visit us by appointment to see what we offer.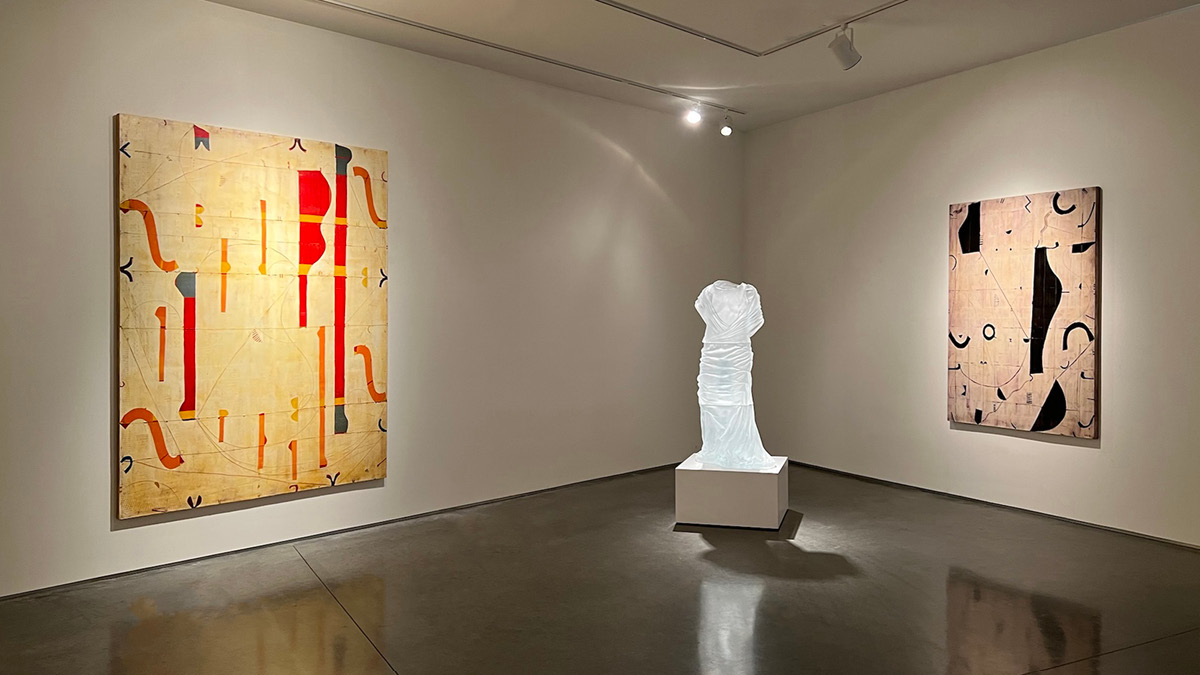 Peter Alexander
Charles Arnoldi
John Baldessari
Banksy
Georg Baselitz
Mel Bochner
Fernando Botero
Mark Bradford
Deborah Butterfield
Marc Chagall
Chuck Close
Jim Dine
Jean Dubuffet
Sam Francis
Helen Frankenthaler
Anthony Gormley
Peter Halley
Keith Haring
Damien Hirst
David Hockney
Robert Indiana
Anish Kapoor
Alex Katz
Kaws
Jeff Koons
Roy Lichtenstein
Robert Longo
David Mach
Joan Miro
Henry Moore
Ed Moses
Robert Motherwell
Vik Muniz
Julian Opie
Max Pechstein
A.R. Penck
Pablo Picasso
Jaume Plensa
Ken Price
Mel Ramos
Robert Rauschenberg
Gerhard Richter
James Rosenquist
Ed Ruscha
Frank Stella
Donald Sultan
Wayne Thiebaud
Boaz Vaadia
Dewaine Valentine
Andy Warhol
Tom Wesselmann
Peace of mind
We pride ourselves to have one of the best return- and refund policies in the business, but that is only the beginning. We put relationships over sales and we want to be your partner in all aspects of your art collection, whether you are buying one work of art for your home or we help you curate a corporate collection. Our team of trained art handlers can handle any size project and you are never left alone.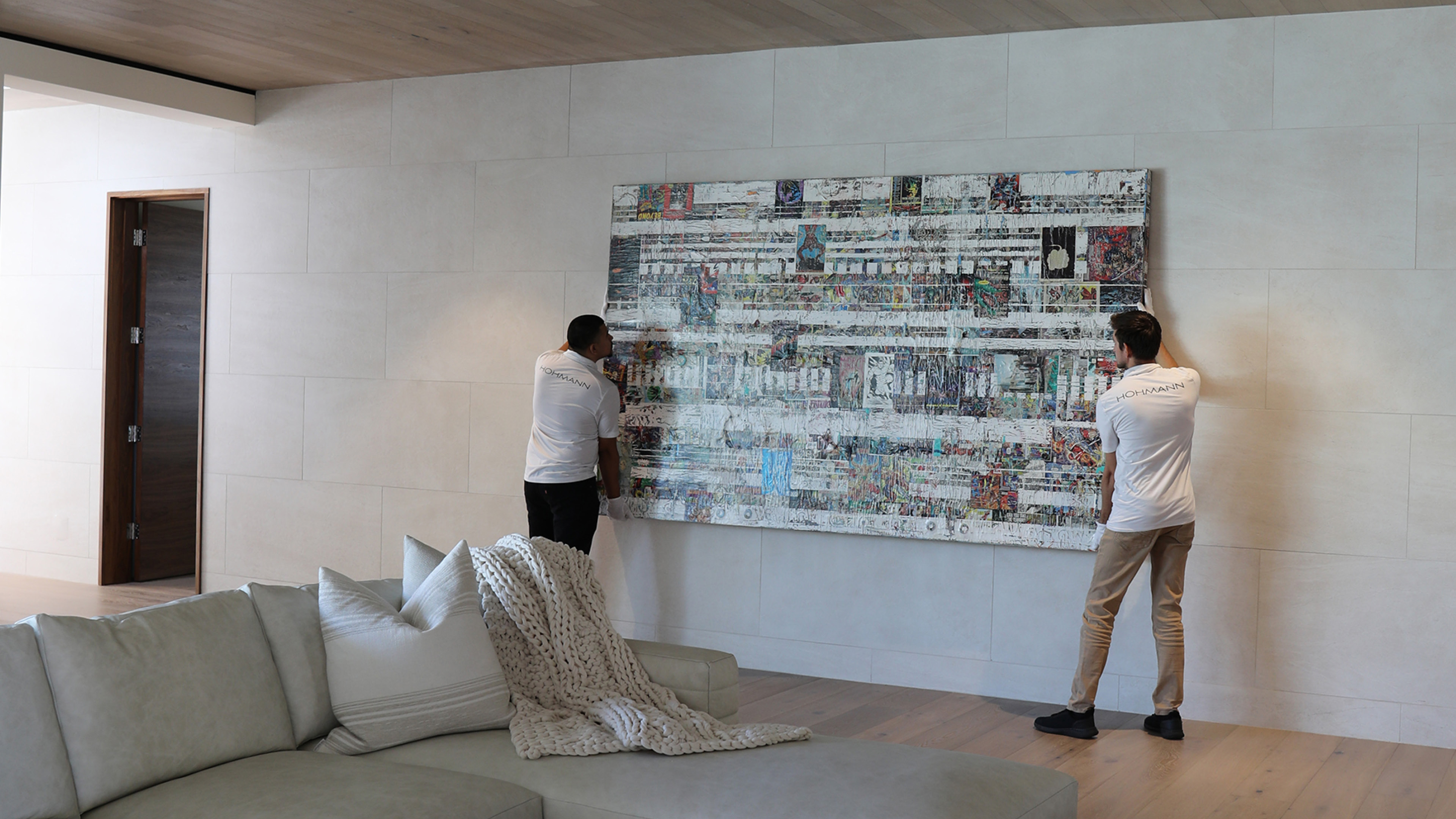 Logistics
You are in good hands with our team of trained art handlers who can assist with delivery and installation, crating and shipping, and anything you can think of. You will never have to worry about logistics. Currently, we only offer art services in conjunction with a sale, not as a stand-alone service.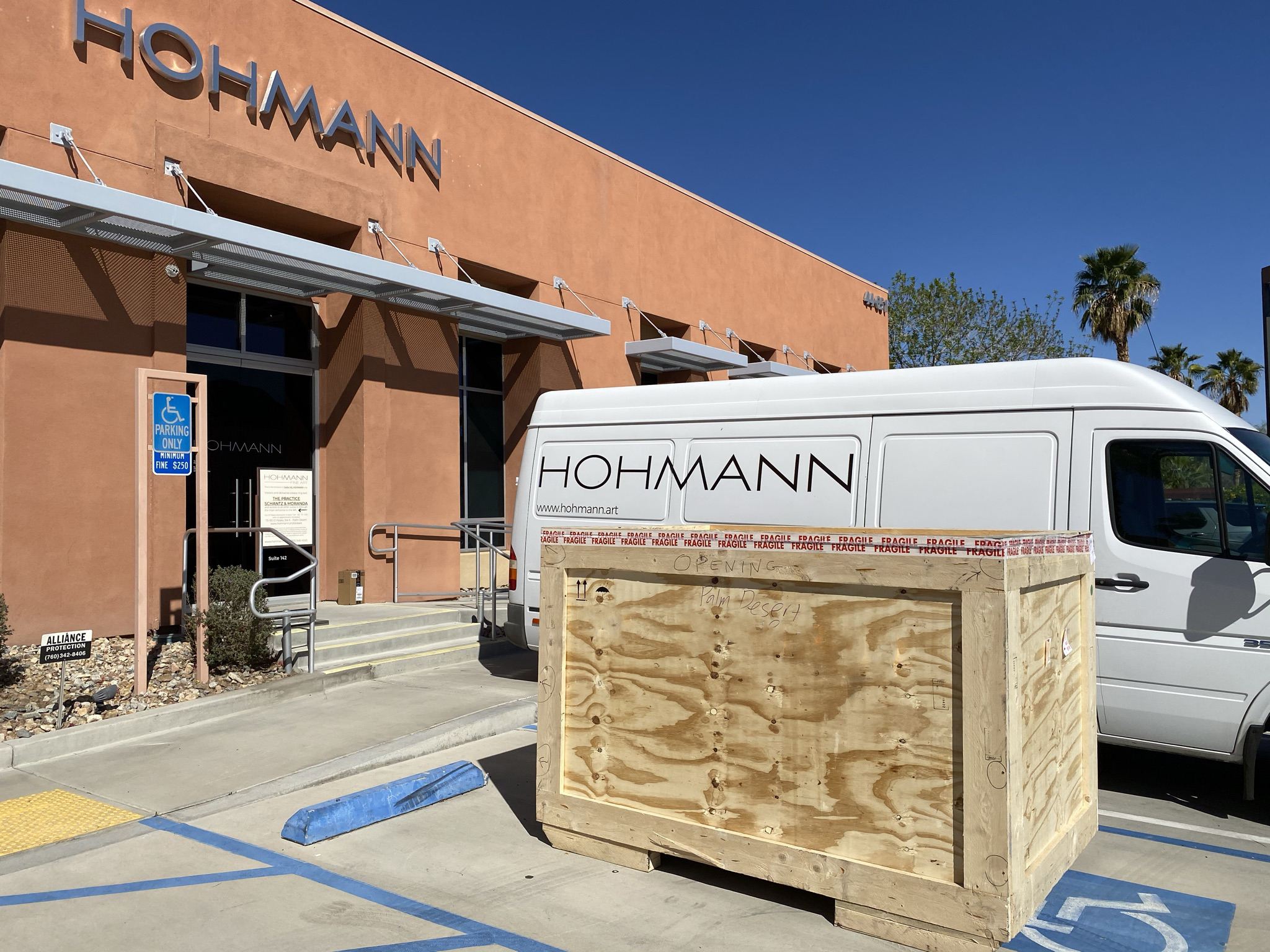 Public Projects
We have successfully organized many public art projects from conception to installation. Some have become local attractions, like "Isabelle" or the "Palm Springs Babies".
We can assist with your public art project.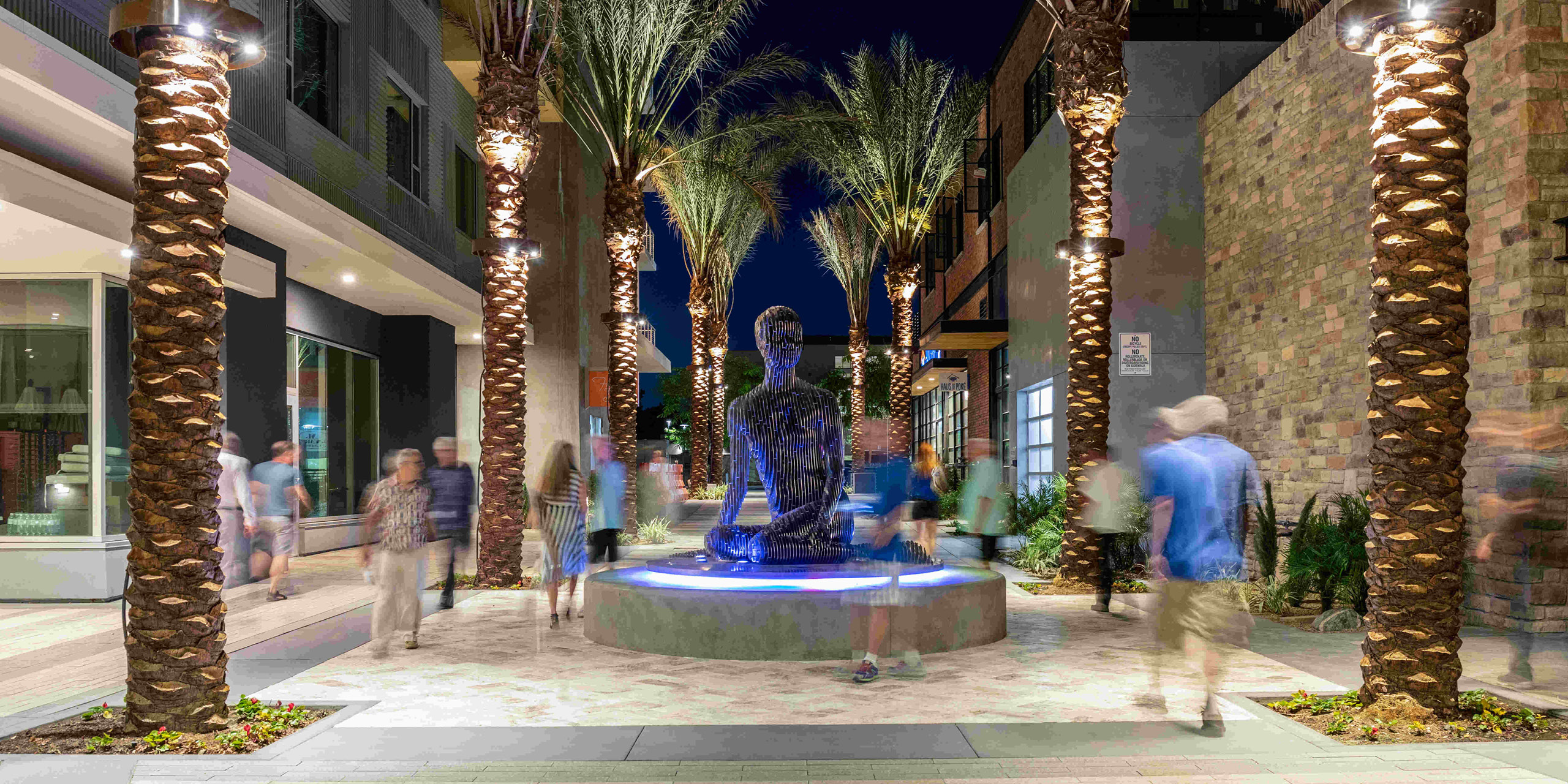 Homes for Art Collectors
With an inventory of over 1,500 works of art, we can curate art collections for any size real estate project. We work with a selected few developers at the most exclusive local country clubs: Bighorn, Madison, Vintage, Reserve, Toscana, and Eldorado. We have worked on projects as far as San Diego, Los Angeles, Montecito, San Francisco, Phoenix, Las Vegas, Sun Valley, Salt Lake City, and Denver. We would be happy to review your project to see if it's a good fit.
We'd be happy to share images of past projects.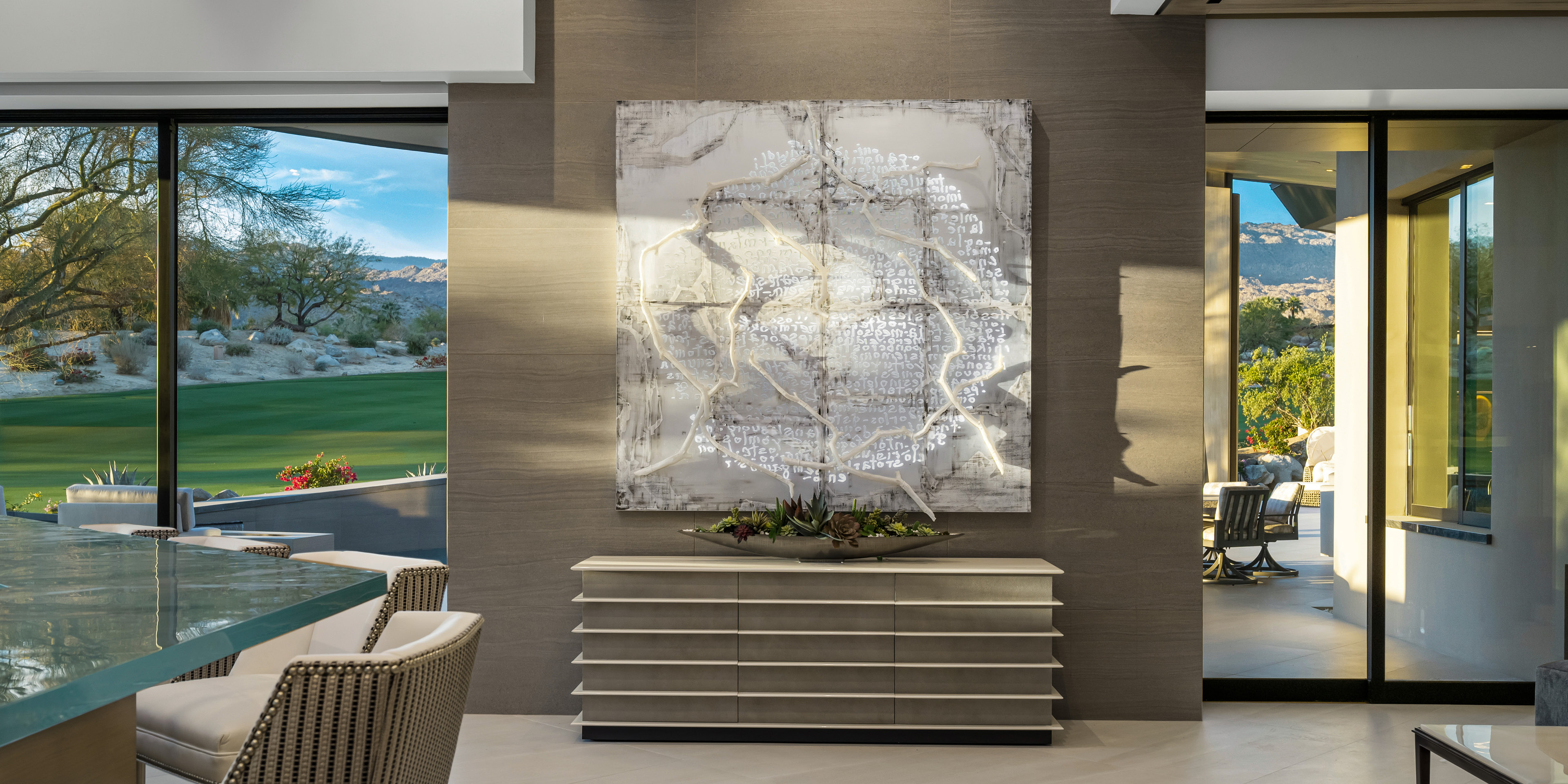 Price on Request?
Almost a thing of the past. Once you start working with us, we will give you access to our entire inventory on a password-protected website. There you can see all details including prices for most everything, except certain secondary market works.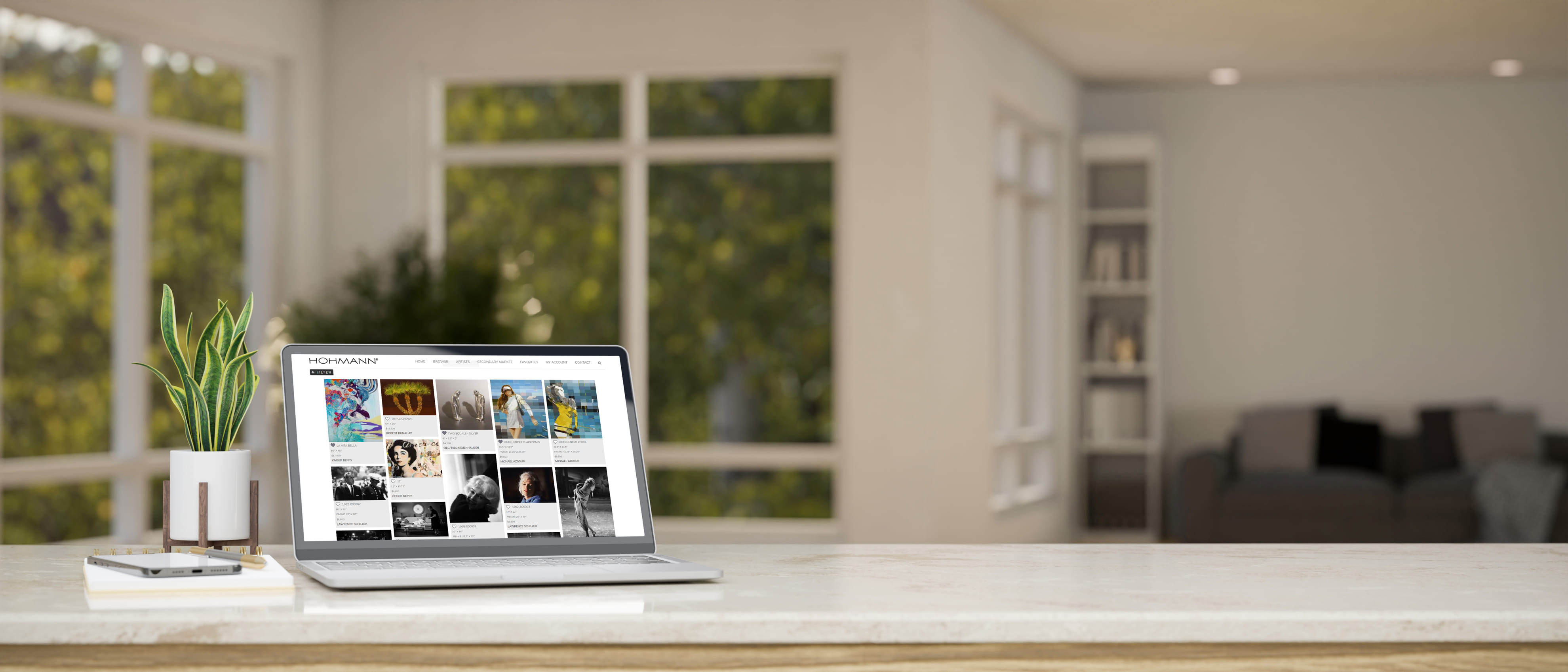 Questions?
We're here if you have any questions. Let's start the conversation and we will take it from there. Please know that we do everything we can for our clients. If you have non-sales-related questions, please consult the FAQ first.
I've got a question
Selling?
We always look to consign or acquire works by specific artists. Learn more about consignment re-sale here: