How we prepare for your visit
You are always welcome to visit our Palm Desert gallery during opening hours! We are not a retail gallery and many of our clients make appointments so we can spend dedicated time with them, so if there is anything specific you would like to see, please call ahead of your visit to make sure we are not busy with other clients. (760) 346-4243.
Our Palm Springs showroom is an event space only. To be invited to events, please sign up for our newsletter.
The benefits of making an appointment
We can usually accommodate visits even on short notice, but if you give us a little time to prepare, you will have a better experience, especially if it is your first visit to the gallery. If you are shopping for art, if you like a specific artist, if you are getting ideas for a specific space in your home or if you have a project for us, then making an appointment has great benefits:

We can set time aside for you, listen to you without rushing you through the process, and answer all your questions. We can give you access to our inventory with pricing ahead of time, so we can prepare for viewing any- and everything you would like to see in person. With more than 1,000 works of art in our inventory (the largest in the Coachella Valley), we only have very few works on display at any given time. If you allow us to be prepared for your visit, you will find it to be most enjoyable and efficient. We are always available by phone to speak before you stop by, so you can tell us what you are looking for.

I can promise you that we are very low-key, easy-going, and zero pressure. There is no sales pitch, no phrases - there is only guidance, experience, and great art. My parents started the gallery in 1976 out of a passion for art and I have continued in the same spirit since 1993 when I joined the family business. We love art, we are passionate about the artists we represent, and strongly believe that art cannot be sold. Instead, we feel that we can only introduce you to great art and hope that you will feel the same and fall in love with it, as we have. We are completely transparent with pricing and there are never any surprises.

Whenever possible, I will personally meet with you and if you decide to work with us, I will always be available to you.

We would love to meet you if you are considering working with us! Whether you are a casual or serious collector, art consultant, curator, museum or institution, developer, architect, interior or landscape designer – whether you are considering one work by one of our artists for your collection or you have a major project for us, please get in touch, so we can explore the possibilities! We strive to provide you with a superior art buying experience, in person and online and we look forward to hearing from you!

We have two locations, our main gallery in Palm Desert, a 9,000 square feet museum-style space with a walk-in warehouse, and a smaller exhibition and event space in Palm Springs, across from the Palm Springs Art Museum.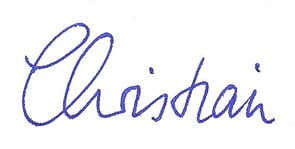 Christian Hohmann
send email