The information on this page is specifically for the re-sale of artwork by specific artists. Are you an artist and want to sell your own work? Please visit ARTIST SUBMISSIONS
If you are considering selling your work of art, please consider us.
We are currently actively acquiring and seeking consignment of artwork by any of the artists listed below at any price or any modern or contemporary works that have a fair market value of $50,000 and up.
We have placed many hundreds of works of art from the secondary market into collections of our clients, and we are doing it discreetly and without over-exposing your artwork online. With more than 40 years of experience and infrastructure to accommodate any size project, our family will handle your work of art like one of ours - with the utmost care and respect.
Through our collaboration with Austin Art Projects, we can offer twice the reach for both inventory and clientele. We have successfully offered and placed works by Helen Frankenthaler, Sam Francis, Fernando Botero, Ed Ruscha, Tom Wesselmann, Deborah Butterfield, David Hockney, Alex Katz, Wayne Thiebaud, and many others.
If you have had bad experiences consigning your art before, we invite you to a quick phone call to explain how we work.
Our success in selling secondary market works is knowing our collectors and knowing our limitations. That means we will honestly tell you when we are not the right gallery to sell your work of art.
Please fill out the form and we will send you an email with instructions on how to submit your works of art, so we can consider them for consignment.
We ask for your understanding that we cannot recommend other galleries, dealers, or websites to sell your art if we are not a good fit. We do not know the specifics of how other galleries choose their consignment or what they are looking for.
If you are interested in acquiring investment-grade secondary market works, please call the gallery and talk to David Austin or Christian Hohmann.
I have artwork to sell

A collaboration of art dealers David Austin and Christian Hohmann to combine two successful careers in the art business to increase both reach and inventory. To learn more about this collaboration please visit AUSTIN-HOHMANN
Peter Alexander
Charles Arnoldi
John Baldessari
Banksy
Georg Baselitz
Mel Bochner
Fernando Botero
Mark Bradford
Deborah Butterfield
Marc Chagall
Chuck Close
Jim Dine
Jean Dubuffet
Sam Francis
Helen Frankenthaler
Anthony Gormley
Peter Halley
Keith Haring
Damien Hirst
David Hockney
Robert Indiana
Anish Kapoor
Alex Katz
Kaws
Jeff Koons
Roy Lichtenstein
Robert Longo
David Mach
Joan Miro
Henry Moore
Ed Moses
Robert Motherwell
Vik Muniz
Julian Opie
Max Pechstein
A.R. Penck
Pablo Picasso
Jaume Plensa
Ken Price
Mel Ramos
Robert Rauschenberg
Gerhard Richter
James Rosenquist
Ed Ruscha
Frank Stella
Donald Sultan
Wayne Thiebaud
Boaz Vaadia
Dewaine Valentine
Andy Warhol
Tom Wesselmann
Your artist isn't listed? We also consider modern or contemporary works of art with a fair market value of $50,000 and up.
Commission
We offer competitive commission rates. While the rates vary depending on the artist, price, and logistics, we offer rates that can compete with auction houses and beat most other individual dealers.
Discretion
We offer complete privacy and discretion. We understand the sensitivity of divesting and the social and financial implications. More importantly, we do not overexpose your work of art in a way that could harm future sales.
Experience
With more than 40 years of experience, we know how to find the balance of getting you the best price for your work of art while getting great value for the buyer. Creating happy buyers and sellers is what we do.
Assistance
We can help with shipping, handling, storage, production of imagery/video, appraisal, provenance research, condition reports, restoration, cleaning, re-framing, and all other logistics.
How we sell
We understand the sensitivity of selling high-profile works. The number one advantage of selling through a reputable gallery versus selling through an auction house is not the price you can achieve or the commission you pay. The number one advantage is that if the artwork doesn't sell right away it does not become public record. If an artwork is bought in (not sold) at auction, it is recorded on various websites and becomes public record and the work becomes impossible to sell for many years. We take a different approach and offer the work to one collector at a time from a database of more than 2,000 customers that have purchased art from us and more than 5,000 prospects that have expressed specific interest.
We also offer it to prospects individually at art fairs, such as Art Miami, where the top collectors from around the world come together in the fall. We will discuss with you the best options, and only if you approve, will we expand the search for a new owner by posting the work on our own and selected 3rd party websites, and boost interest with email marketing.
We can help find an appraiser, do condition reports, help with provenance research and due diligence, produce high-quality images and video, and help with crating, shipping/transportation, and storage.
Please note that any work that we perform on your behalf, including but not limited to research, appraisals, shipping, handling, transportation, installation or de-installation, storage, or photography will be billed per our art services pricelist if you decide not to place the work with us. We will not perform any work without your express permission, so there are no surprise charges.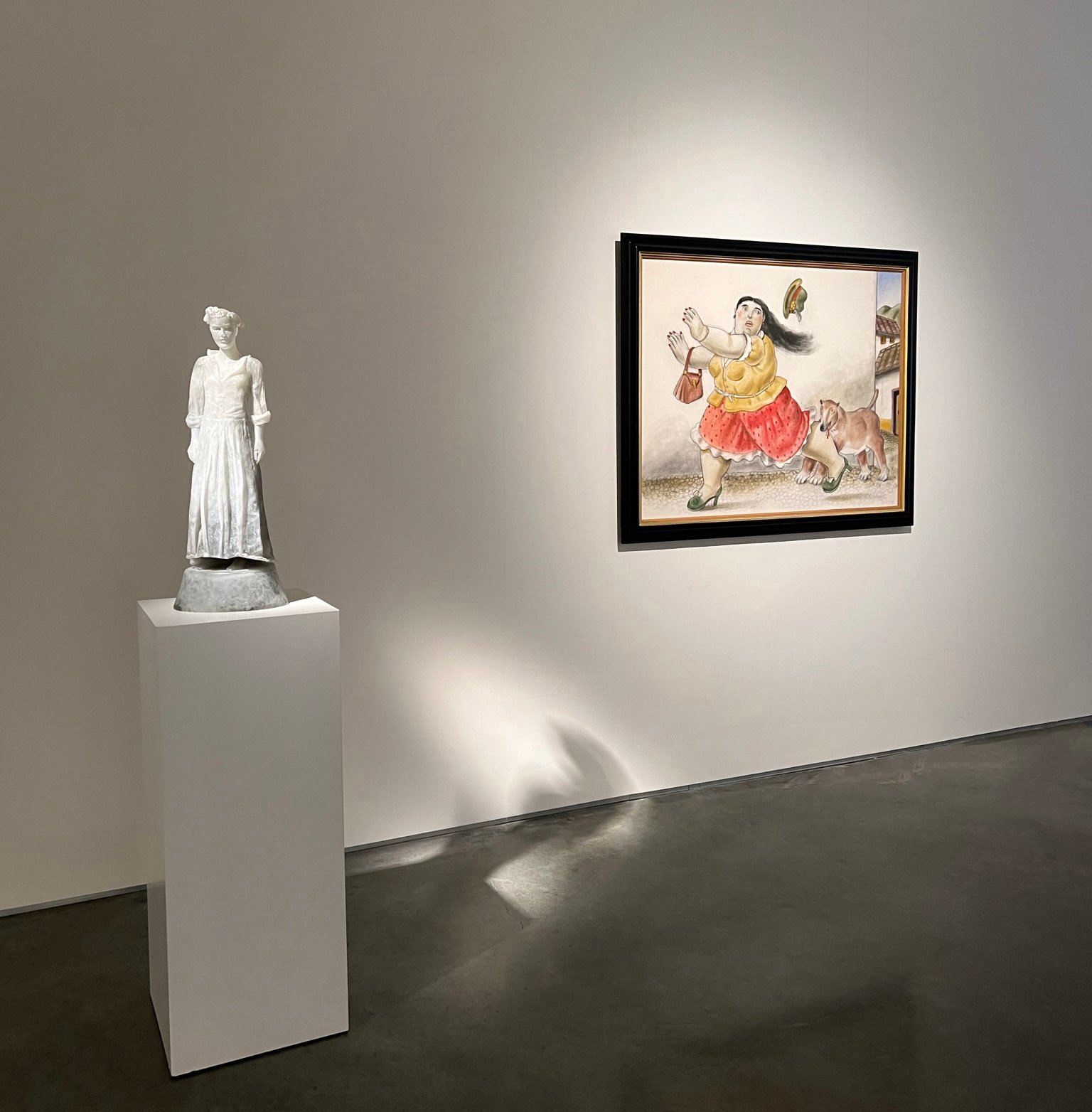 AUSTIN-HOHMANN
Our collaboration with David Austin of Austin Art Projects offers you an extended reach and expertise for both, clients and inventory. Learn more about the joint venture of two colleagues.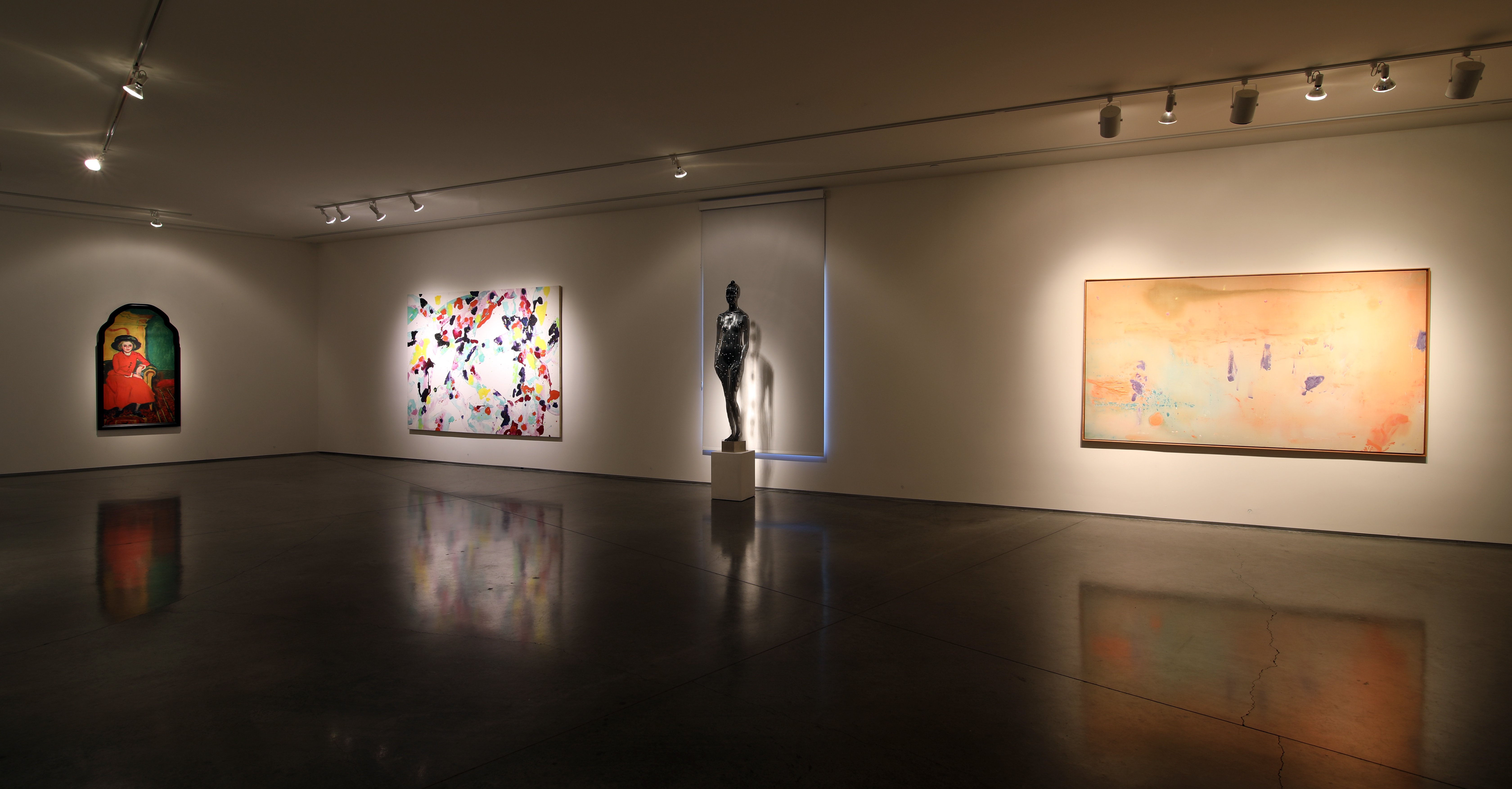 One-on-One
The good old-fashioned face-to-face relationship. We know our collectors and our collectors know us. We have become a destination for serious and casual art collectors and works that are on display in our gallery sell.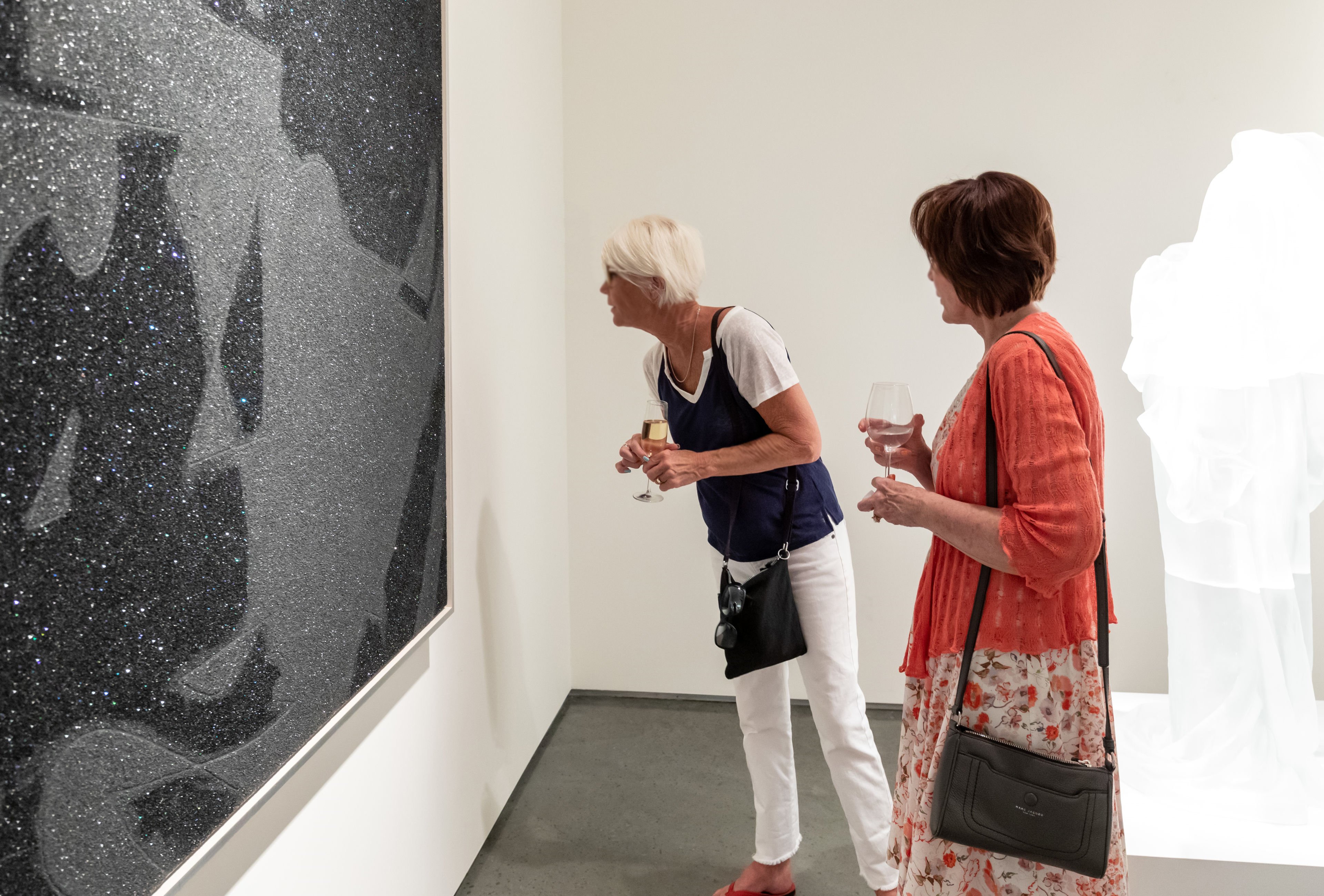 Online
If our clients cannot come to us, we go to them: personally and virtually. Our email newsletter reaches several thousand art collectors around the world.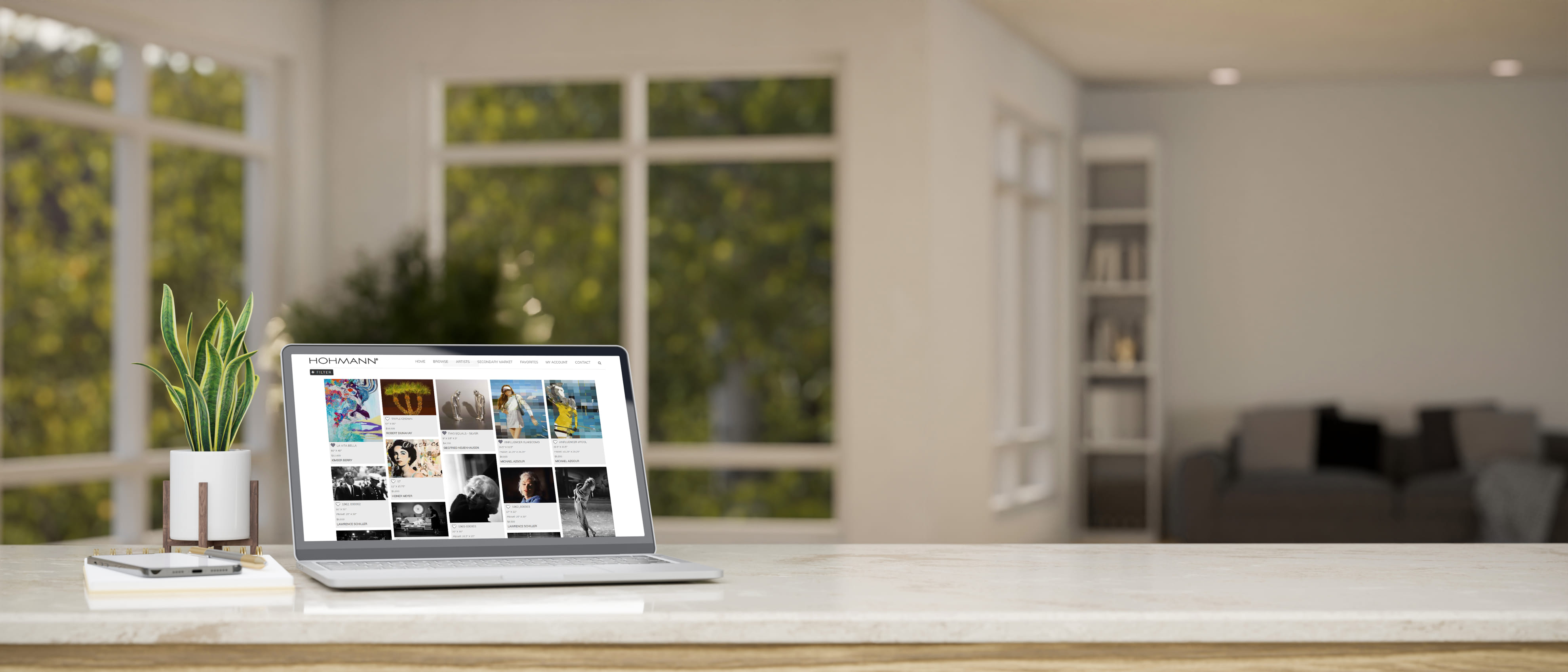 Catalogs
Call us old-fashioned, but we love to browse through art catalogs and so do our collectors. We regularly publish catalogs and send them to all of our customers and collectors. If your artwork gets selected for a catalog, we will include it at no charge to you.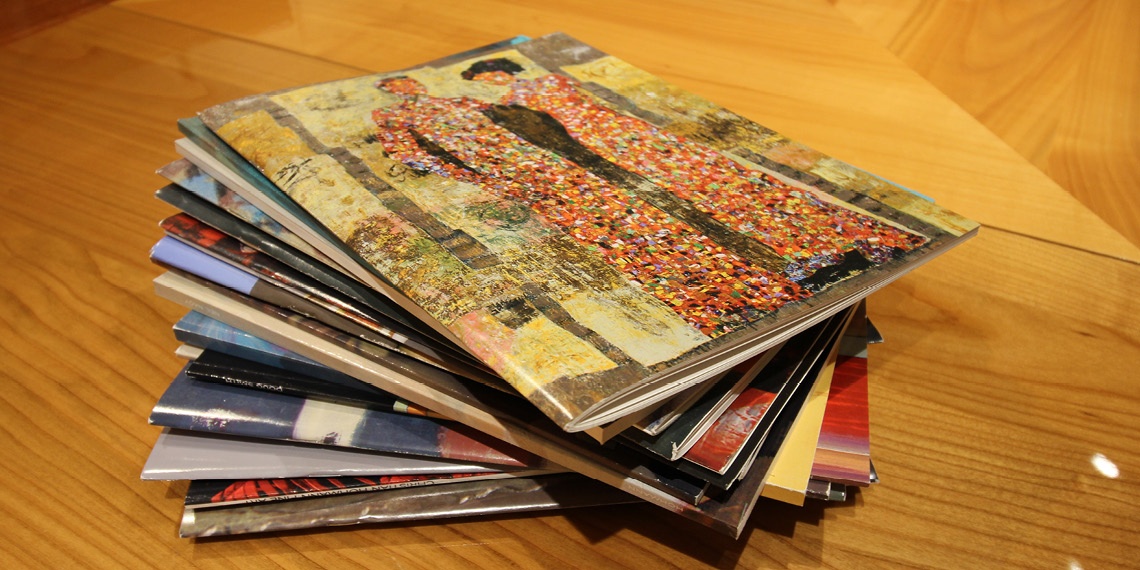 Art Fairs
Art Fairs like Art Miami attract tens of thousands of visitors looking to buy your work of art.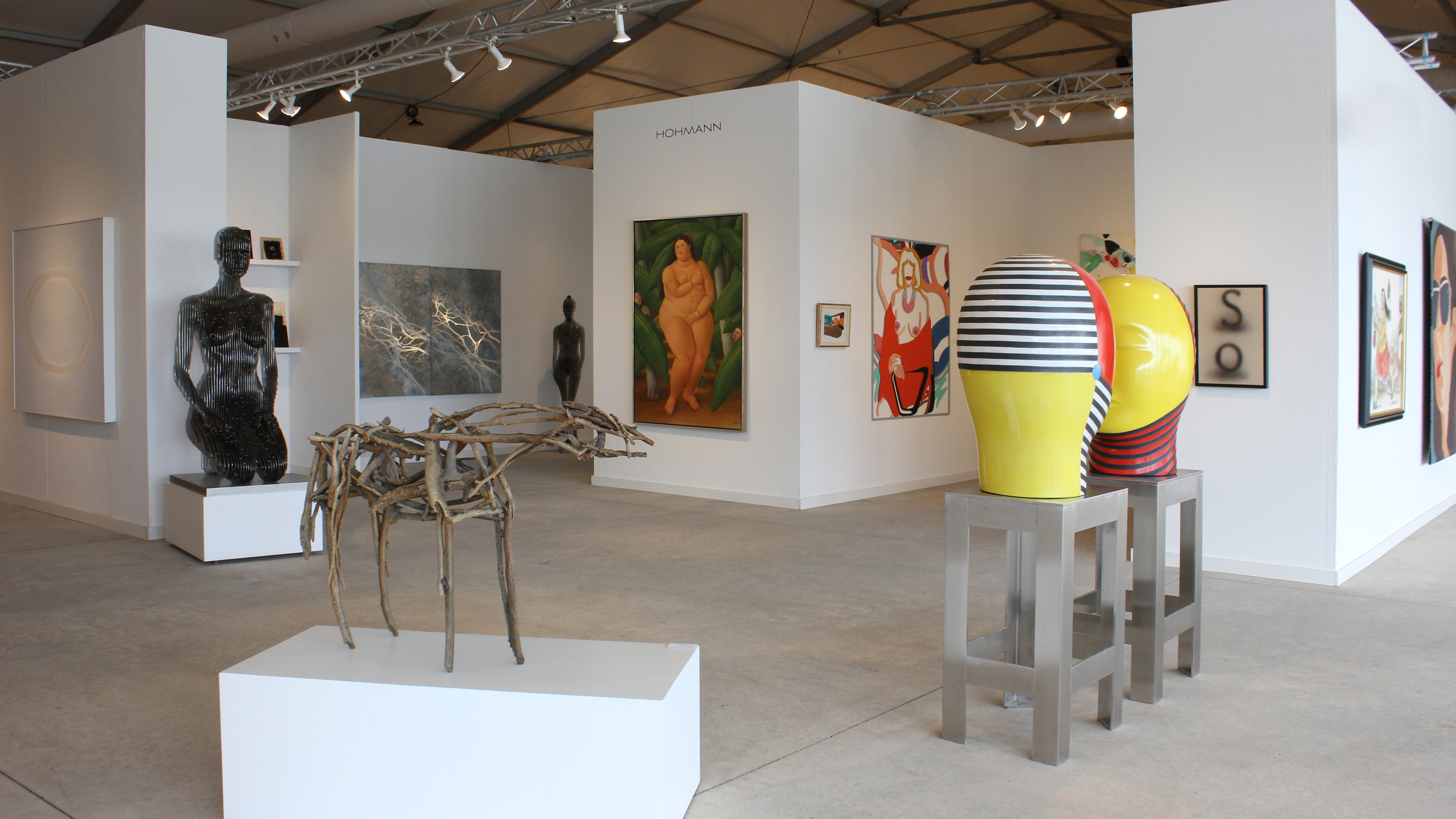 Drop us a line or give us a call and we can take you through the process of purchasing. We have sold thousands of works to several thousand happy clients and collectors and we look forward to working with you!
send email